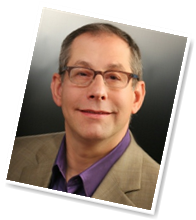 ---
My passion for long-term care planning comes from my own family experiences, which made clear the value of this often missing or misunderstood part of any basic retirement strategy. I saw the importance of having a plan in place when my grandfather needed care for 20 years after a stroke at age 73. Then my grandmother, after the loss of her husband, ended up in a nursing home with dementia for 13 years. Neither of them had a plan to protect their assets, ensure their quality of care or relieve pressure on family members who were responsible for their care. As one of the nation's top insurance agents specializing in long-term care planning solutions, I am a relationship builder who is uniquely qualified to serve the needs of my clients, whether looking at traditional long-term care insurance or asset-based long-term care solutions. I am a licensed agent affiliated with ACSIA Partners LLC, a national agency representing the major carriers with an ongoing commitment to the industry.
---
Resources

2019 IRS Deductions
2019 IRS write-offs for business and individuals
Click Here

2018 IRS Deductions
2018 IRS write-offs for business and individuals
Click Here

2017 IRS Deductions
2017 IRS write-offs for business and individuals
Click Here
---
About xACSIA Partners Insurance Agency LLC
xACSIA Partners Insurance Agency LLC is one of the largest distributors of long term care and related insurance products and services in the country. We are dedicated to offering quality long term care education, service and resources for the benefit of the consumer, employers and our agents.
We work closely with the top LTCi companies, complementing their customer service. Through our excellent carrier relationships, we can provide education, planning recommendations and resources that best meet your individual needs.
We understand the financial and emotional stress that caregiving can place on a family. Working with a specialist that can provide solutions for long term care is the key. Long term care may be the single biggest financial risk that most Americans face – it could be the one thing that could force you to spend your retirement savings. xACSIA Partners Insurance Agency LLC specializes in analyzing every consumer's individual needs and financial situation to select the best plan at an affordable premium.
We Provide Unbiased, Side-by-side Comparisons
Of the Leading Carriers in Your State
With Experts Specializing in Long Term Care Solutions!
xACSIA Partners Insurance Agency LLC passion is to provide our clients with the best long term care insurance solutions, customized to meet their needs.
Get a Quote Here or Call Todd Stein at 415-861-5088 to review available LTCI DISCOUNTS that may be available in your state.
---
Testimonials
We were referred to Todd by an adviser and are grateful for the introduction. Todd is passionate about long-term care and he understands the mechanics of the various products and policies available…

Read More
B. Bennett